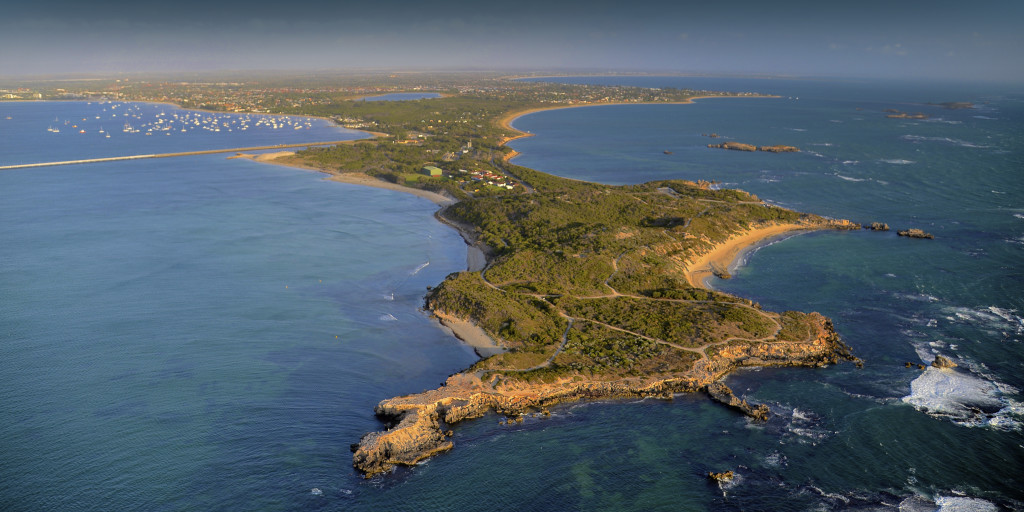 Our Community Vision
"The Community's Vision for Cape Peron" (also known as Point Peron) was launched on 14 March 2012. It is based upon the vision expressed by the community over several decades, including the 1964 Commonwealth / State Agreement and the Rockingham Lakes Regional Park Management Plan.
In 1964 the land at Point (Cape) Peron was transferred from the Commonwealth to the State, subject to agreement that its future use would be "RESTRICTED TO A RESERVE FOR RECREATION AND / OR PARK LANDS"
In 1968 the Commonwealth confirmed that the land must NOT be used "For Private Industrial, Commercial or Residential Development".
Note that in November 2011 the Commonwealth confirmed it expects the WA Government to "Honour the undertakings previously given" in relation to the land at Cape Peron.
In 2000 much of the land at Cape Peron was classified "BUSH FOREVER" by the WA Government.
From 1964 to 2012 the people of Western Australia have been waiting for the 1964 vision to be realised, including making Cape Peron an "A" Class Reserve.
Current Status of the Land
The land is held in trust for the benefit of the public.

Most of the land is in the Rockingham Lakes Regional Park, Established in 1997 and managed by the Department of Environment and Conservation (DEC).

DEC'S 2010 Rockingham Lakes Management Plan highlights the outstanding conservation and recreational values of Cape Peron and sets out a plan for its sustainable management as part of the Rockingham Lakes Regional Park.

The implementation of the DEC Management Plan is being hindered by a proposal to bulldoze about 40 hectares of public bushland and destroy existing accommodation, boating and fishing facilities in order to construct an inland Marina and Canal subdivision.
Research shows clearly that people (both tourists and locals) want 'unspoilt nature and beaches' more than cafes and shops for tourists. Built features are NOT necessary to put a world class coastal conservation park on the bucket list for visitors but natural beaches and unspoilt spectacular vistas are ….. Cape Peron already has these.
Cape Peron IS unique and should be preserved in and of its own right. While it can be economically viable and is essential to individual and community health and wellbeing, conservation of unique natural features should not rely on a business case in order to proceed.
Claiming what is essentially a canal suburb will be a tourist drawcard means it will be just one more of the same, competing with Hillarys, Elizabeth Quay, Fishing Boat Harbour, Port Coogee and Mandurah. Facilities that are built in order to attract visitors only work until someone builds a better one somewhere else. Nature parks, conversely, remain as a constant attraction.
In conjunction with the Cape Peron Coastal Park, we support the proposed and approved Wanliss Street marina at the East end of Rockingham Beach. This would be a better site for boats as the water is deeper, alleviate the reason for a more environmentally destructive, costly and disruptive canal construction, and help preserve a coastal park for all.
Some relevant ecotourism facts:
(a) Surveys of Chinese tourists (a rapidly growing group) show 64% want unspoilt nature.
(b) Tourism is becoming one of our major income earners – $101.6b in 2013-2014.
(c) Researchers say ecotourism in protected areas delivers 60:1 annual return on costs.
(d) 78% of WA visitors' dollars are spent within a short distance from Perth.
(e) 95% of visitors use just 5% of nature parks – so we don't have to develop much.
The Rockingham population is projected to increase by 61.9% in the next 20 years. More people need more parks for their health and well being – not less.
The City of Rockingham Strategic Community Plan 2015 – 2025 promotes the Rockingham Beach Foreshore Precinct as a world class tourism lifestyle area with tourism based commercial, retail and food and beverage outlets. The Cape Peron Coastal Park will (a) draw more visitors to the area and (b) link to this precinct by walk and cycle trails as well as by vehicle, thus being in close accord with the City's future plans.
The Cape Peron Coastal Park also meets the City's Strategic Community Plan 2015 – 2025 goal of a sustainable environment in which "coastal and bushland reserves are well used and sustainably managed preserving them for future generations to enjoy."
Preserving Cape Peron in its entirety and creating a world class protected coastal park is an imperative, not just for WA and the Rockingham region, but also for people's physical and mental health … and for WA's economy.
View the CAPE PERON COASTAL PARK CONCEPT PLAN
Download the Concept Plan (PDF version): Cape Peron Magazine
Why a Coastal Park instead of Canals
Download the important reasons why (PDF version): Point Peron Issues