Concept Plans for Lake Richmond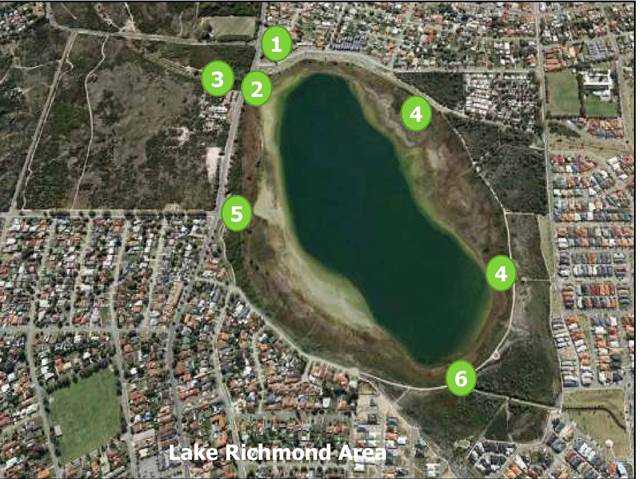 Carpark for Lake Richmond.
Create a carpark and crosswalk on the vacant land on the northern side of the intersection of Lake Street and Safety bay Road. 
Access Link.


Provide an accessible link to Lake Richmond's Environment Walk and walk/cycle trails on the western side of Safety Bay Road preferably such as an under- or over-pass but at least a pedestrian crosswalk.

Walk/Cycle Trails Link.
Ensure walk/cycle trails that circuit the lake link to the Family Recreational Area, Tuart Walkways, Environment Centre, Community Entertainment Area and, hence through to Point Peron, Rockingham Beach, Shoalwater and Port Kennedy. 
Boardwalk and Lookout.


Develop and maintain the boardwalk and the lookout at Lake Richmond along the Environmental Walk.

Interpretive Signage.


Maintain existing signage.

Water Quality.


Improve water input drains with water filtration to protect and preserve water quality in the lake.