The Community's Vision for Cape Peron
Is based on the 1964 Point Peron Agreement and DEC's Management Plan

Is readily achievable

Is viable and sustainable

Is environmentally responsible

Will provide profound economic and social benefits in both the short and long term

Has strong public support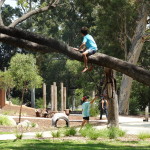 A Nature-Based Recreational Park for the people of Rockingham, Perth, and Western Australia in which to play and picnic with family, friends and peers. It will include active recreational features for cycling, walking, snorkeling, diving, kayaking, boating, skateboarding, BMXing and playing in adventure playgrounds. It will include passive recreational features for picnicking, sitting in botanic gardens, enjoying a coffee, watching an outdoor movie, listening to a concert, relaxing on a beach and quietly appreciating both nature and seascapes. The coastal park would also provide a variety of services and facilities to all people across the socio-economic range and not just the few who can afford the top-end features of residential canals.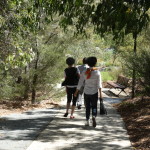 A Tourist-Attracting Coastal Park that will draw state, national and international tourists in much the same way that Kings Park is WA's number one tourist attraction with 6 million visitors per annum. Tourists list unspoiled nature as one of the top attractions to visit. With land, coastal, sea and island views that support a rich diversity of terrestrial, coastal and marine birdlife and mammals, the Cape Peron region holds much for the visitor. Add to this the planned recreational areas, botanical walkways, threatened ecological communities, outdoor concerts and movies and the nearby Rockingham Beach Foreshore Precinct with a high level of restaurants, cafes and accommodation and we have a top tourist attraction.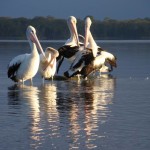 A Diverse Conservation Park that offers features unseen anywhere else along the Western Australian coast and, indeed, in very few parts of the world. The Cape Peron Coastal Park will include the Federally protected Little Penguin, three Threatened Ecological Communities (Rottnest Island Pines, Thrombolites that have survived for 600 million years, and 10% of the world's remaining sedgelands), a rare stand of Tuart trees, the Shoalwater Islands Marine Park (set aside for wildlife conservation) and the ecologically unique Lake Richmond. Lake Richmond alone is the closest fresh water lake to the ocean anywhere in Australia and home to the long-necked turtle as well as 109 species of visiting birds including seven that migrate from the northern hemisphere. It is so threatened that signage at the lake says it is "under extremely high risk of destruction in the immediate future."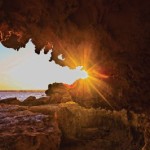 An Economically Viable Park that will be a low cost alternative to an expensive, destructive canal destruction. The Coastal Park will be self-supporting and, through the attraction of both locals and visiting tourists, add to the economy of local businesses and the Rockingham community. Research shows that ecotourist attractions can return $60 for every dollar spent. To do this just 1% of the Park needs to be 'developed' to economically support the remaining 99% Park. Currently most tourists only visit the Rockingham area for a few hours, primarily going to Penguin Island. The Cape Peron Coastal Park would encourage people to linger longer in the area, enjoy its many features – and spend more money.
Visions for the individual areas
For detailed concept plans