A Brief History of Point Peron
Noongar Cultural Significance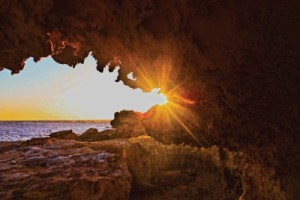 Cape Peron has always been highly significant
to its Noongar traditional owners.
The 1964 Point Peron Agreement
In 1964 the land at Point (Cape) Peron was transferred from the Commonwealth to the State, subject to agreement that its future use would be
'Restricted to a reserve for recreation and/or park lands'
In 1968
The Commonwealth  confirmed that the land must not be used
'for private industrial, commercial or residential development'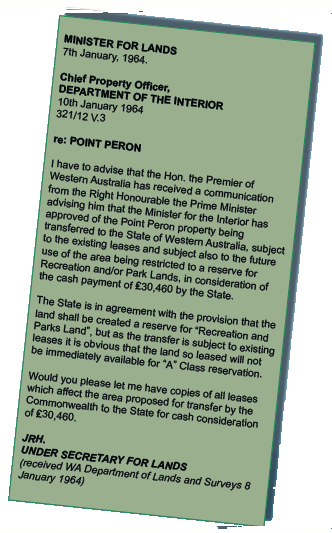 In 1969
Premier Brand said that Government Departments and the Rockingham Shire Council were being asked to prepare a Master Plan for the Development of Cape Peron as a Park and Recreational Reserve and that the "Amenities of the area would progressively become available to the general public"
In 2000
Much of the land at Cape Peron was classified by the WA Government as
In November 2011
The Commonwealth confirmed it expects the WA Government to "Honour the undertakings previously given" in relation to the land at Cape Peron.
From 1964 to 2012
The People of Western Australia have been waiting for the 1964 vision to be realised, including making Cape Peron an "A" Class reserve.
Urgent Action is now needed to safeguard this priceless public land