Concept Plans for Point Peron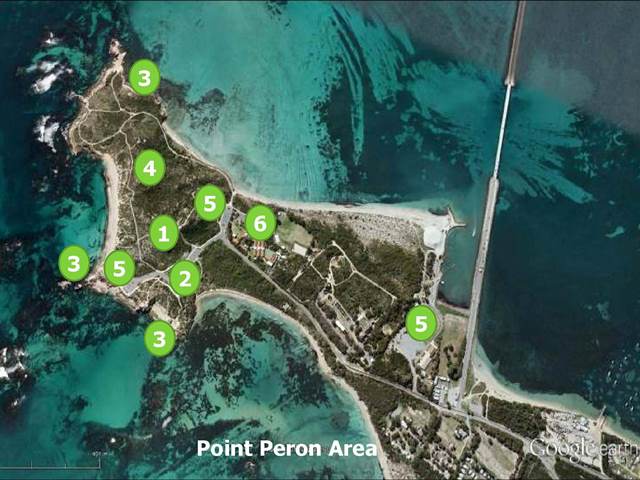 Fitness Tracks.


Walking/jogging tracks to be improved on existing tracks in the Point Peron Park to include the fitness up-hill loop (already popular) and possible fitness stations.

Interpretive Signage.
Interpretive signage to be added along the trails as at Penguin Island and Lake Richmond. 
Snorkel trails.
One already exists on the Shoalwater side of the Point but is poorly maintained. Create and maintain one or two more at Point Peron.

Historic Preservation Area.
Restore and preserve the WWII 'K' Battery as a tourist feature. Work closely with other interested parties. Perhaps an interpretive centre and guided tours can be offered. 
Visitor Facilities.


Add facilities such as change rooms, toilets and drinking water at the two western carparks. Maintain existing facilities such as carpark, boat ramp, beach access, toilet facilities and club rooms on western side of causeway entrance.

Point Peron Camp School.


Maintain the Education Department's School Camp for exceptional nature-based education opportunities.